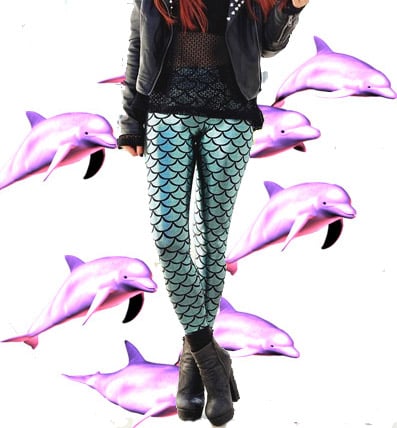 Mermaid Leggings
£

9.50
Bring out your inner mermaid with our enchanting leggings!
Waist: Elasticated
Colour: Metallic Blue
Pattern: Scaled
With an elasticated waist and decorated with vibrant scales, our mermaid leggings are perfect for all you nymphs out there!
Please note: 2nd image is a style suggestion.
NOW TAKING PRE-ORDERS- due to high demand, our leggings are being re-stocked in sizes small and medium.